Freelance Web Design by art4arts8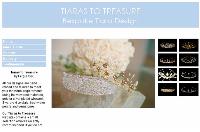 If you need a fresh, modern-looking website for your business or group, look no further. art4arts8 offers website design from an artistís perspective and an eye for detail.
art4arts8 offers website design for information- and brochure-style websites for smalll businesses and organisations. Your website will be in the colours of your choice, easy to navigate and be search-engine friendly.
Capture your audience
Internet users are generally lazy. You need to capture their imagination within 15 seconds. Your homepage must have impact. It should be simple and easy to navigate. In simple sentences it should describe what your website is about.
A busy, difficult to read, tricky to navigate website will send the potential customer elsewhere. art4arts8 can advise and help you to capture your audience.
Experience

With over 6 years of web design experience, all art4arts8 websites are developed from scratch and are compliant with international Internet standards.